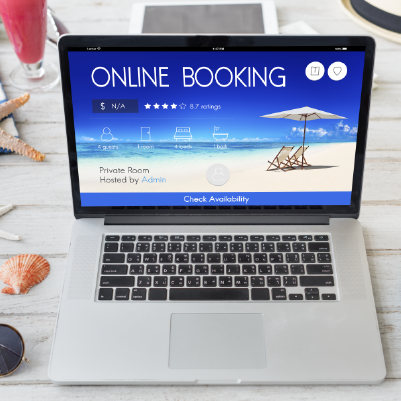 Whether you are running a small business or a huge enterprise, an online booking system is a very efficient way to facilitate administrative tasks while also remaining competitive in your market.
If you are not already offering an online booking system for your clients, you will surely want to consider one.
Advantages of Online Booking System
Customers can book personally at any time
In this fast life, people like to book their trips and tours online in advance. It is a quick and hassle-free way of ensuring your business keeps busy and it saves your customers' time. With online booking is an easy and fast way; people get to know about the availability, destinations and set their preferences, saving you time and money.
Book straight from your website
With the help of online booking tool, you can be able to take a booking from your website directly maintaining your brand and eliminating the possibility of your divers finding your competitor on a shared service.
Easily manage your appointments and bookings
Online booking software is very helpful to manage all the data about your bookings and appointments. It can automate notifications and reminders to divers. Appointments can be booked, modified, or canceled very easily.
Give divers the information they need
Another advantage of an online booking system is that it is easy for divers to see availability on the desired dates, dives sites, and can book quickly according to their specifications.
Have booking details and revenue reports in your system
As the client books with your company, all the booking details are recorded in your system. You can sort and filter the database with a simple click.
Able to communicate quickly with customers
An online booking system is very useful for administrators; you can send emails and confirmation texts, follow-up and reminder messages to your clients, and maintain a good image of your system and business. With this sort of immediate booking and monitoring system, your divers will have a better experience, which can increase your sales and repeat business.
Do not let your competition to leave you in their wake. For more Info about our online booking tool, visit http://divepromarketing.com/dock-master-online-dive-charter-reservation-software/