We get the question all of the time how customers can change the description of the trip or charter on the calendar.  It is Super Simple.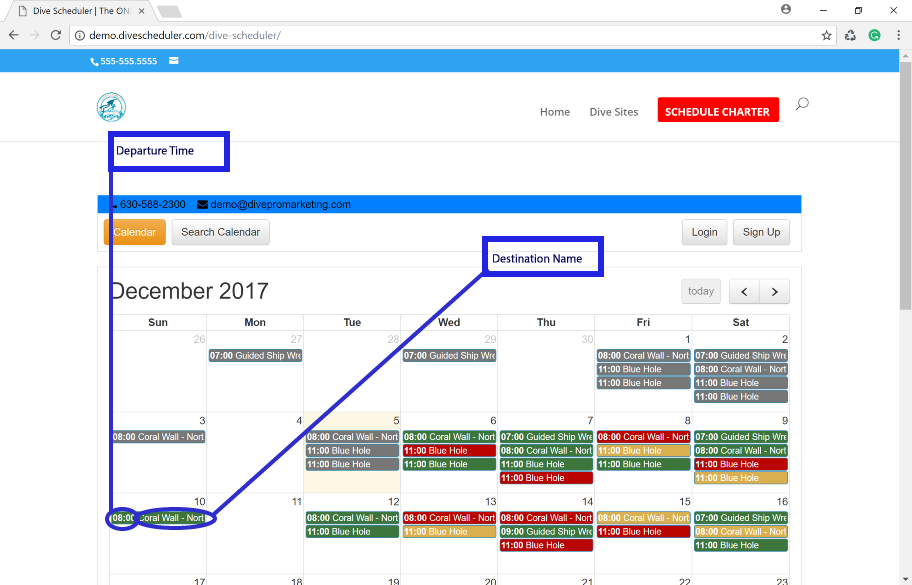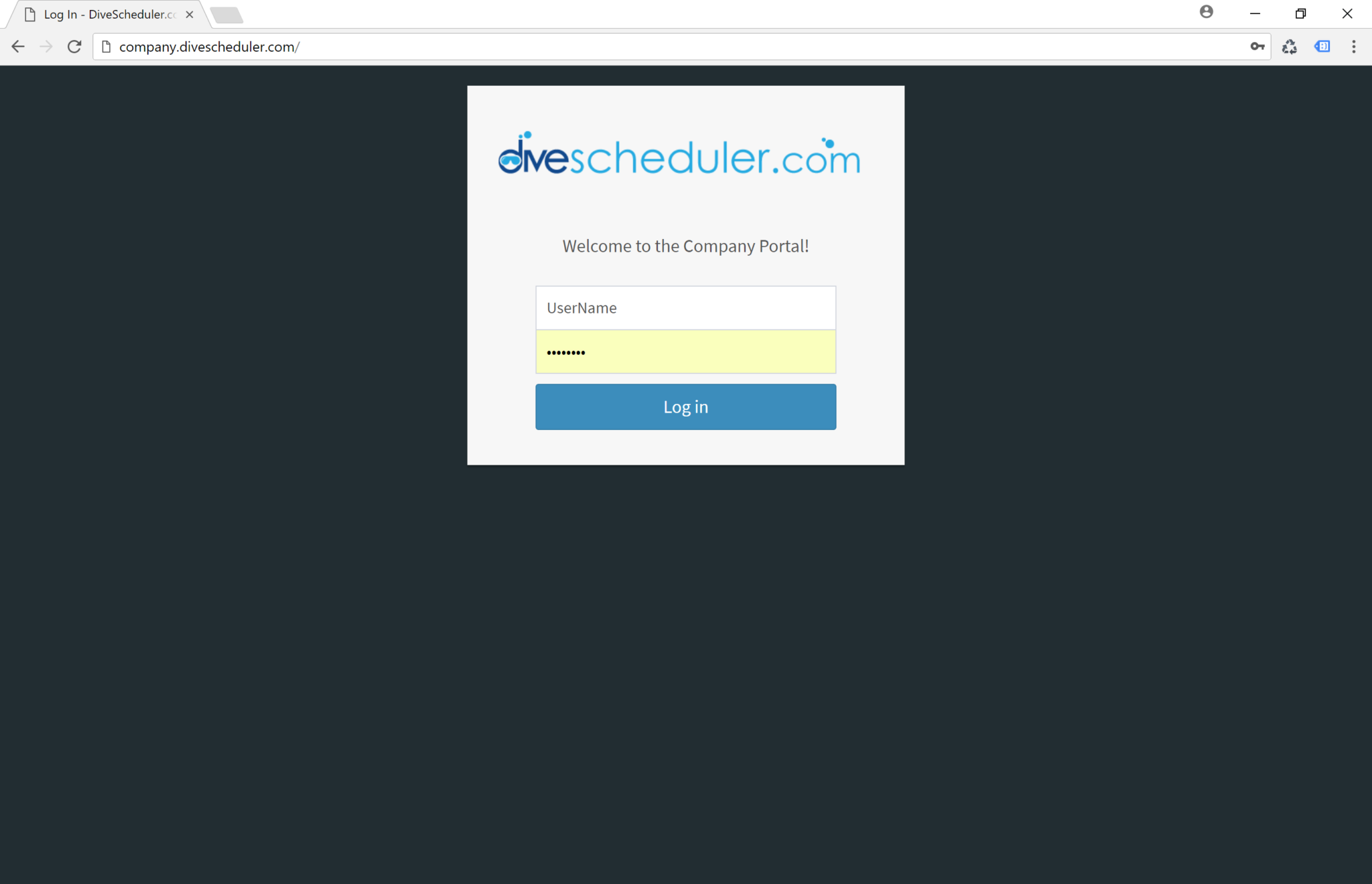 Step 2: Select Destinations in the left navigation and you will go to the destinations screen.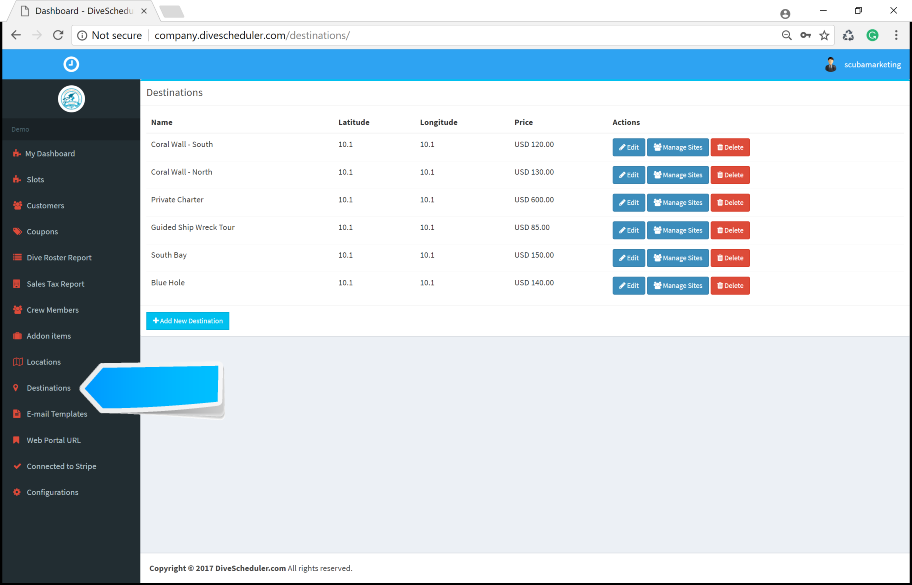 Step 3: Select edit on the name of the destination you want to change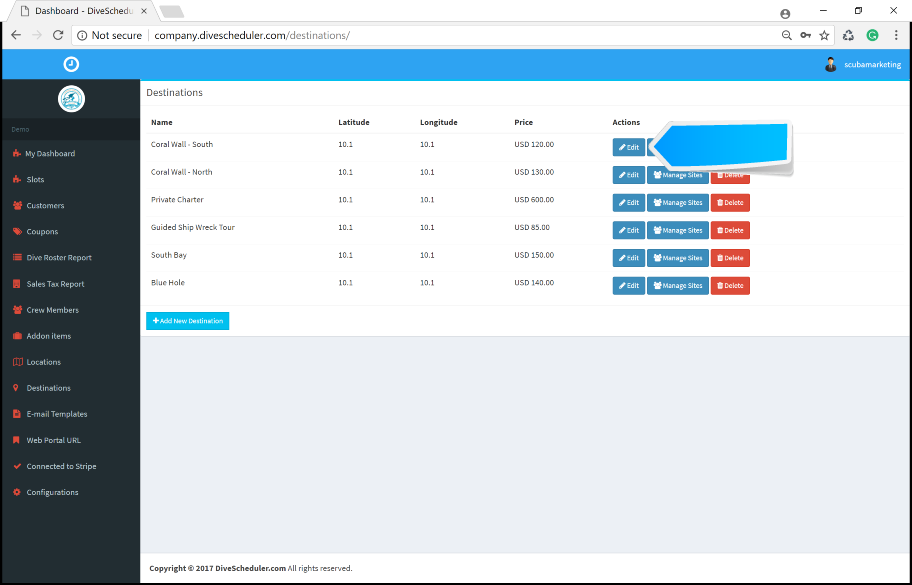 Step 4: You will open a pop-up window.  in the Edit Destination pop up the Name field is what appears on the calendar.  You can change this to whatever you feel is most descriptive for your customer.
Select "Update" and all of the trips with that destination will automatically update.