It is probably a weekly if not daily occurrence that a diver will contact you and need to cancel their booking.  Dive Scheduler had made it easy for you to remove a booking from a charter or trip.  Follow the simple how to and learn how to cancel a booking.  When you cancel a booking the system will automatically issue the diver a credit for the full amount of the booking including any taxes and fees.  It will also automatically notify the diver that their booking has been canceled.
If you need to issue a refund instead of credit see "How to Issue Refund"
If you need to move a diver from one charter or trip check out "How to Move a Diver to a Different Charter or Trip"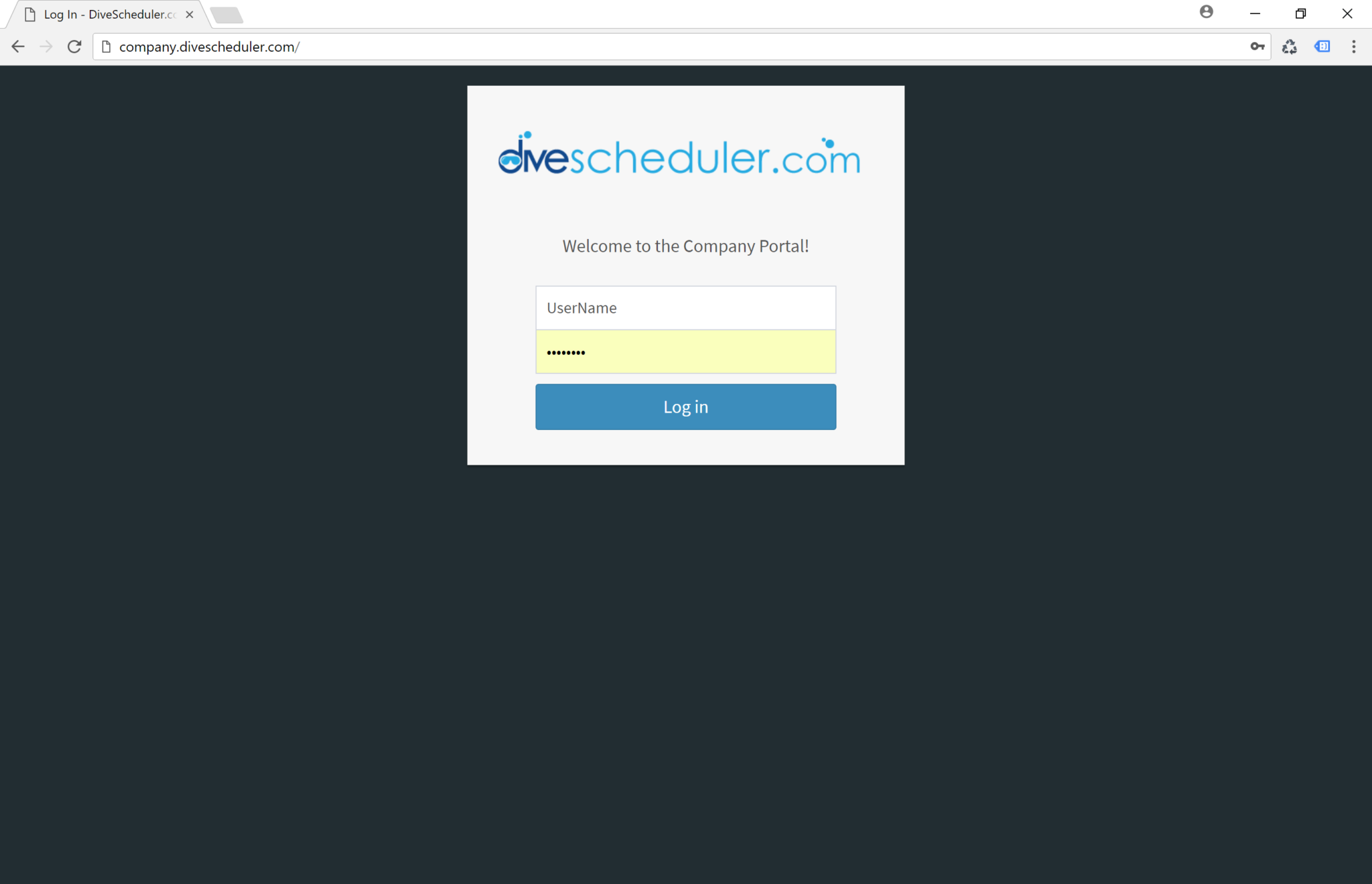 Step 2: You should now be on the Company Dashboard, see image below.  Select "Customers" in the left navigation bar.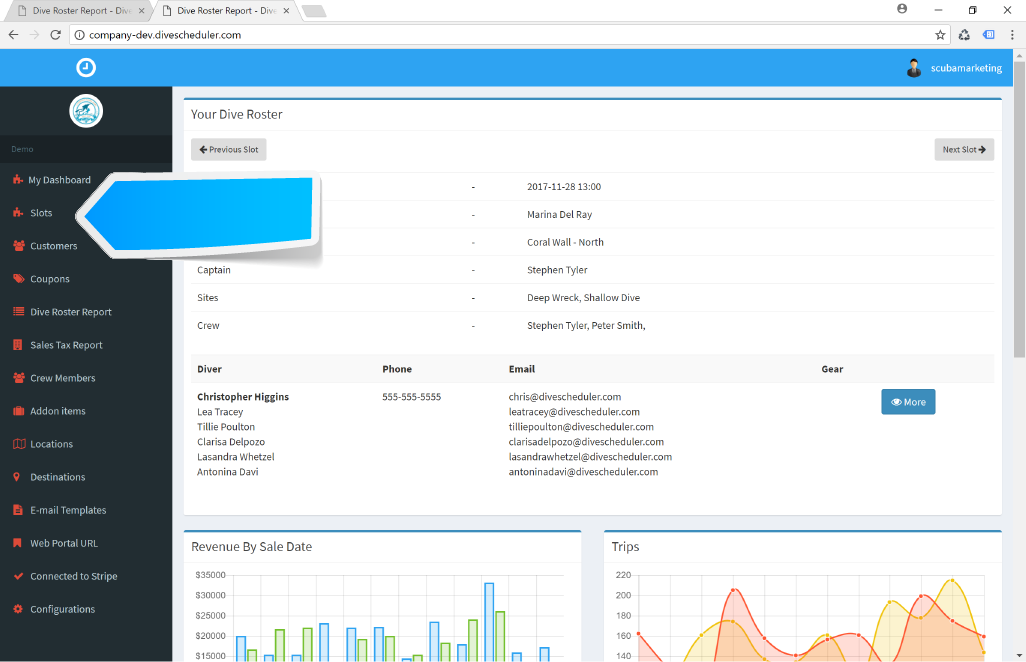 Step 3: From the Slots Page you can select the small calendar butting for bookings.  This will show you the bookings on that charter or trip.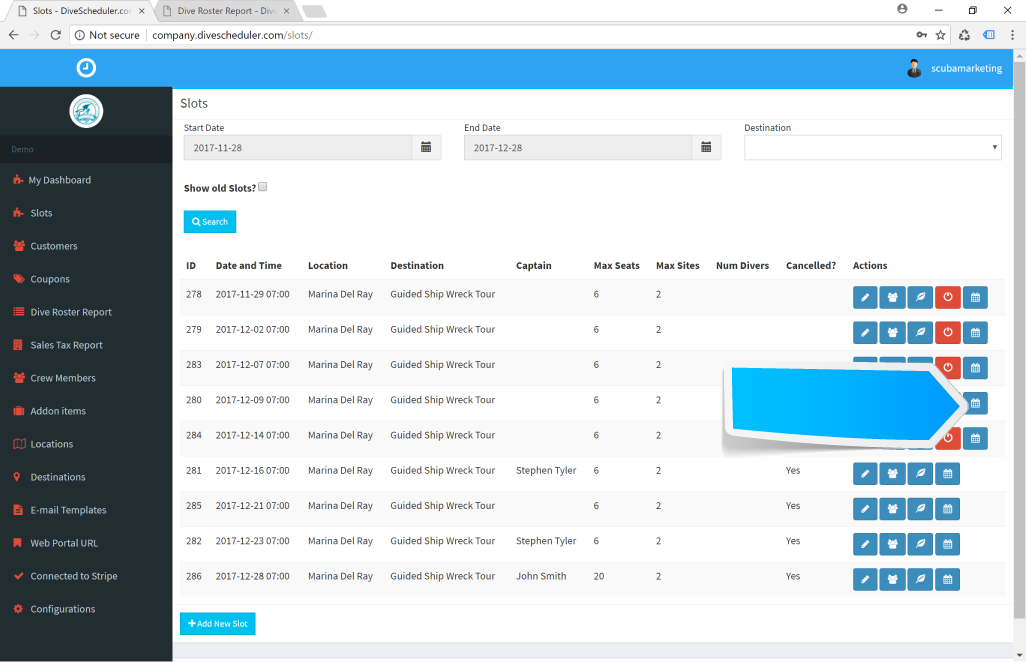 Step 4: From the Booking Page you can select the trash button.   You will receive a pop up asking you to confirm you want to cancel that booking.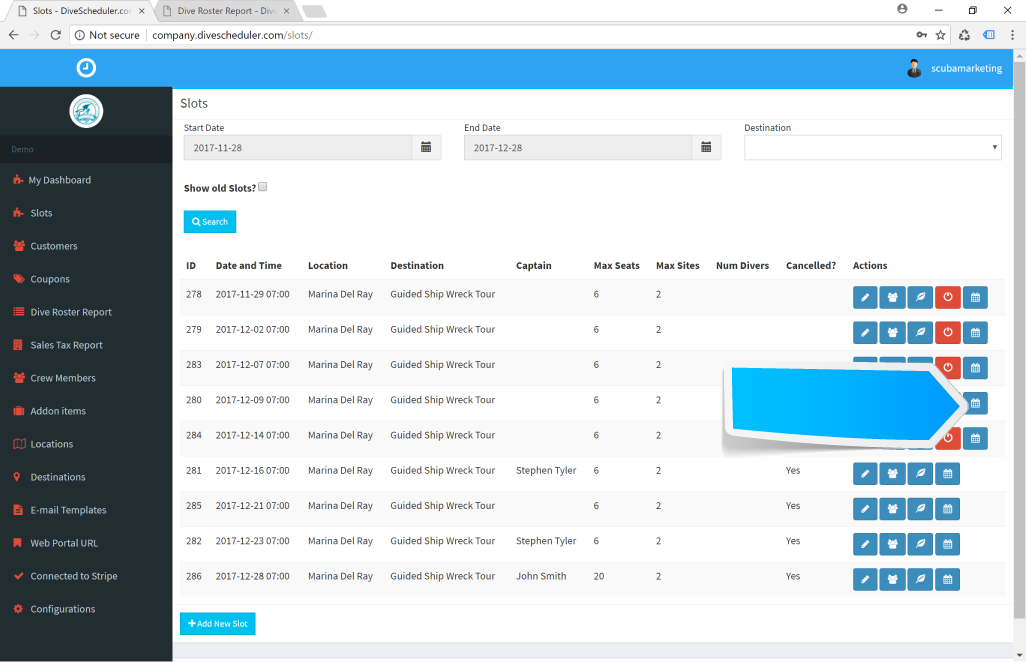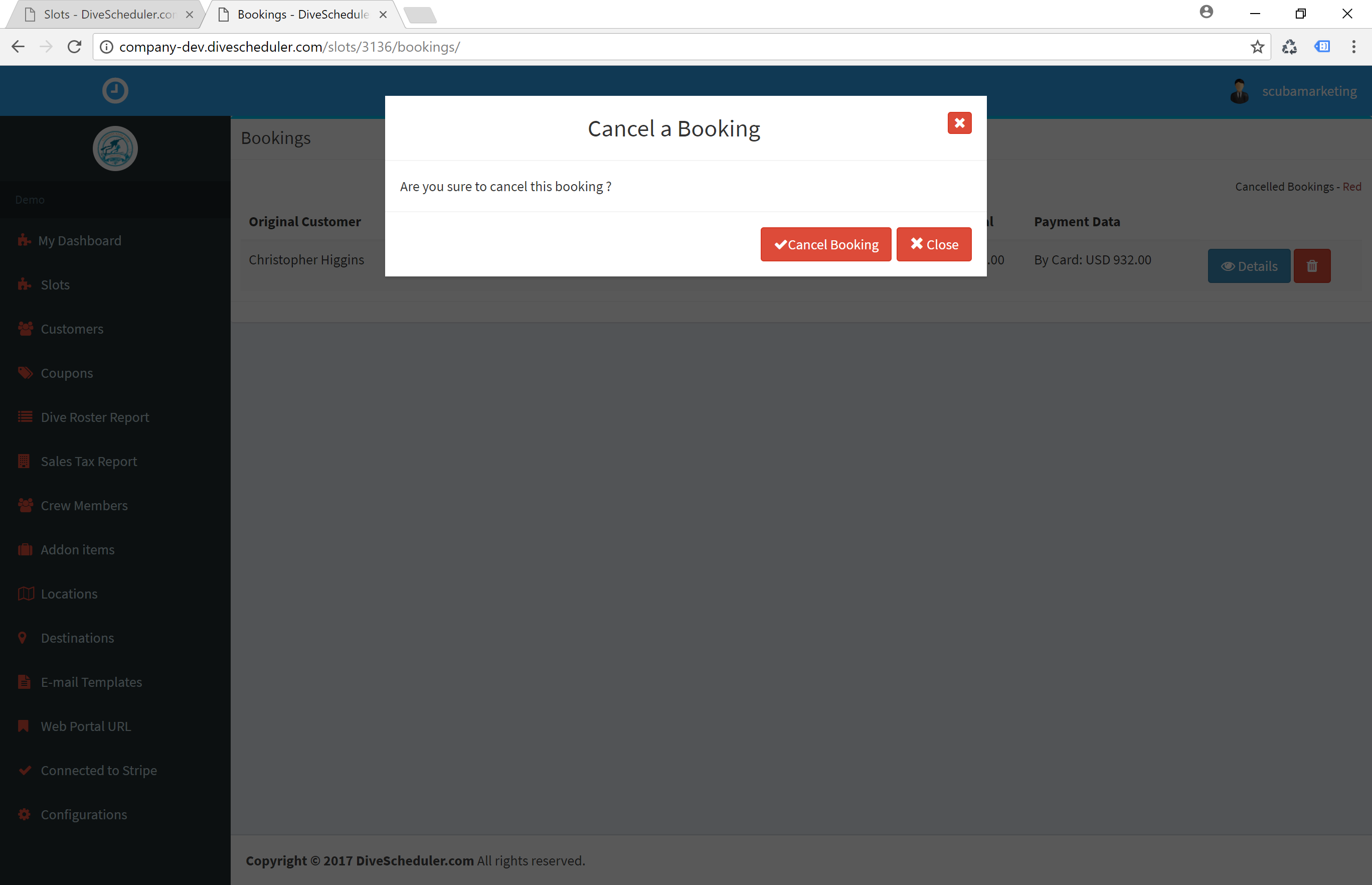 You are all set.  the booking has  been removed from that charter, credit has been issued to the diver and an email confirmation will go out automatically.