Everything you need in one platform
Manage your dive business with tools built with your specific business model in mind.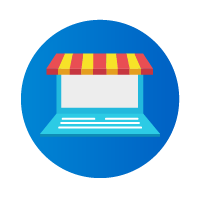 Online Booking
Let's face it  – you don't have the ability to answer the phone 24 x 7 x 365 days a year. Our online booking solution allows your customers to book the way they want, when they want.  They can even book when you're closed and on any device, such as their phone, tablet, or computer.  This will free up valuable staff time so you and your team can spend time having more meaningful conversations with your divers such as selecting dive sites and matching their experience to your offerings.
In today's competitive market, asking a potential customer to leave a voicemail and waiting until the next morning to return their call won't work.  They'll leave that voicemail with all of the shops in the area, and the first shop to call them back will win the business.  Instead, book them online and allow your customers to service themselves on the medium they want to use.   With the ability to see your destinations and availability online, your customers will be able to book any time and you won't miss any more of these opportunities.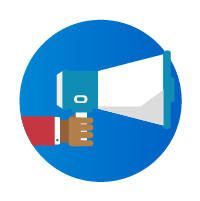 Booking Management
Dive Scheduler is much more than just a booking tool.  With its solution set, you can schedule crew, manage payments, send reminders, automatically create dive rosters and much more…. Dive Scheduler will simplify the management of your dive boat and your life.  From your company administration portal, you will easily be able to see what is important to you such as how many divers are upcoming, what gear needs to be on the next dive charter, and how many seats you sold this month.
The solution will even automatically create your dive roster for each trip.  The roster includes the names of every diver on the charter with their contact information and any gear that needs to be on the boat.  This automates your business and helps take the stress out of check in.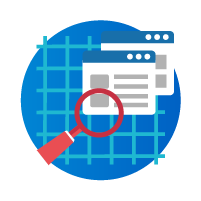 Payment Solutions
Dive Scheduler has multiple payment processors available including Stripe and PayPal, allowing us to support dive operators all over the world.  This allows you to select the processor that meets your business needs and get the lowest credit card fees possible.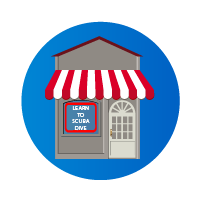 Dive Shop Partners
Are you a dive shop and booking charters on someone else's dive boat?  No problem!  You can still use Dive Scheduler to let divers book charters and pay online directly from your website.  Since there is no software to buy – there is no cost to you.
Do you plan dive vacations as well?  Use Dive Scheduler to let your customers book and pay for your next destination dive trip.  With the add on items feature, your divers can even pay in advance for extras like Nitrox upgrades, rental gear, or any other options you may offer.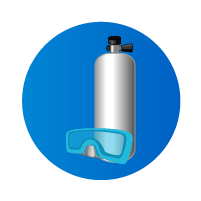 Rental and Add Ons
Do your dives include gear? Do you want to increase rental revenue?  Dive Scheduler can help. Unlimited options allow divers to select Air/Nitrox tanks, BCD's, regulators, computers, or any other rentals and purchases you'd like to offer.
Want divers to be able to be more specific during their checkout process?  Maybe? select the size of their BCD or wet suit? Maybe O2 percentage in their Nitrox?  Dive Scheduler  allows you to select sizes, colors, O2 % or any other variable you want – even changing the pricing automatically.  Now you can make that XXXL wetsuit $4 more.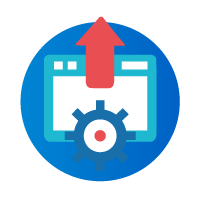 Notifications and Alerts
Do you want to make sure your customers have the best experience possible?  Communication is key.  With Dive Scheduler, every diver registered will receive a confirmation email at the time the charter is booked and at a scheduled time before the charter leaves.  With these automated notifications, you can make sure every diver knows where to meet, what gear to bring, and anything else they need to make sure they have a great day of diving.
Need to cancel or reschedule a dive charter?  With the click of a single button, you can cancel a trip and send a notification to every diver informing them that the trip has been canceled.  You can even automatically issue them a credit to encourage them to reschedule the dive without having to issue refunds.
Staff Scheduling
Dive Scheduler will help you keep track of your crew including who has been assigned to each charter.  Different crew members may have different roles, including captains, top side crew, instructors or dive masters.  Stay organized and make management of your staff automatic.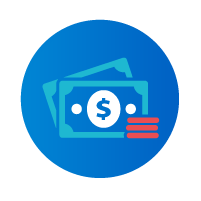 Deposit
Do you want to accept partial payment for a trip or charter and collect the rest later?  No problem, with Dive Scheduler the tool will calculate the entire trip cost and you can set the amount of the deposit to collect.  Then you will get the choice to collect the balance outside of the system or the system can charge the balance to the customer before the start of the trip.  Totally customizable for your needs.  
Dive Roster
Dive Scheduler automatically creates a roster for every trip including any rentals or add-ons they purchased, all in a simple list.  The Dive Roster is automatically emailed to any staff on that trip before the start of the trip.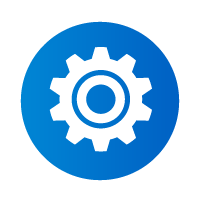 Discount Engine
Do you have some pricing situations that other booking or online sales programs have not been able to solve?  In addition to our extensive coupons, we have a custom Discount Engine.  With the discount engine, we can put in custom rules that only apply to your business.  The possibilities are endless but some scenarios could be; If a diver books 8 or more divers they get a discount, or maybe you have a club membership and club members get a discount on dives or rentals.  No problem.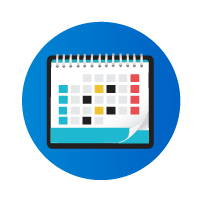 Single Day Trips
Do you do single day dive trips, charter or club events?   Dive Scheduler can help.  Events will show up on the interactive calendar giving the divers the information they what, when they want it.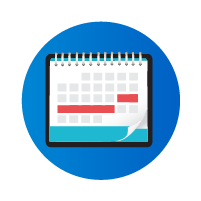 Multi Day Trips
Do you plan and sell multip day trips?  Perfect we can help!  It could be a short weekend trip or a week-long destination trip it does not matter to us.  The trip will show up on the calendar spanning multiple days with all of the details your divers need to know.  
Multiple Scheduling Options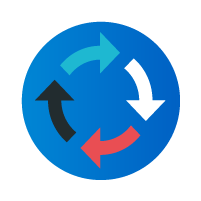 Fixed Schedule
Do you have a set rotating schedule that you publish on your site?  We can make your calendar reflect your rotation and fit right into your process.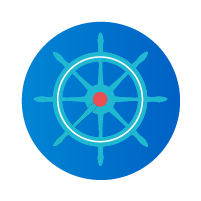 Captain's Choice
Are you a destination where divers do not care what dive sites they see?  Does the weather or visibility on the day of the charter determine which sites will you'll visit?  We can do that also.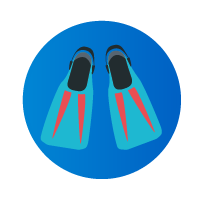 Diver Selects Site
You can let the first diver select the dive site for the trip and lock it in for future divers automatically using our diver select option. This encourages divers to book out futher in advance to build the trip they want.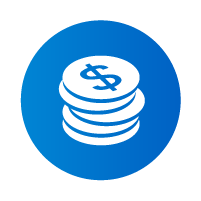 Sales Tax
Do you need to collect sales tax? Dive Scheduler can make this easy.  Dive scheduler can collect and track sales tax for the trip, room, rental items, and products.  Each of these items can have different tax rates and we give you a simple report so you can easily report on and pay your sales taxes.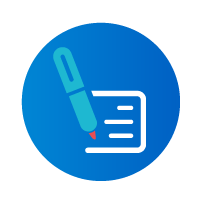 Electronic Liability Waiver
– COMING SOON –
We were glad to hear from Padi and SDI that they are moving towards electronic signatures for scuba diving.   Each diver will get a digital liability waiver to sign.  The Dive Roster will show if the diver has signed the digital waiver.