Everything you need in one platform
Manage your dive business with tools built with your specific business model in mind.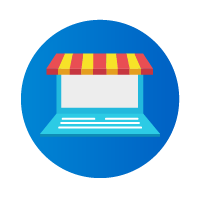 Online Booking
Lets face it  – you don't have the ability to answer the phone 24 x 7 x 365 days a year. Our online booking solution allows your customers to book the way they want, when they want.  They can even book when you're closed and on any device, such as their phone, tablet, or computer.  This will free up valuable staff time so you and your team can spend time having more meaningful conversations with your divers such as selecting dive sites and matching their experience to your offerings.
In today's competitive market, asking a potential customer to leave a voicemail and waiting until the next morning won't work.  They'll leave that voicemail with all of the shops in the area, and the first shop to call them back will win the business.  Instead, book them online and allow your customers to service themselves on the medium they want to use.   With the ability to see your destinations and availability online, your customer will be able to book and you won't miss any more of these opportunities.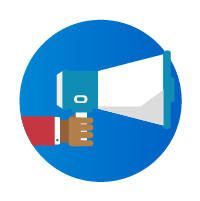 Booking Management
Dive Scheduler is much more than just a booking tool.  With it's solution set, you can schedule crew, manage payments, send reminders, automatically create dive roster and much more…. Dive Scheduler will simplify the management of your dive boat and your life.  From your company administration portal, you will have easily be able to see what important to you such as how many divers are upcoming, what gear needs to be on the next dive charter, and how many seats you sold this month.
The solution will even automatically create your dive roster for each trip.  The roster includes the names of every diver on the charter with their contact information and any gear that needs to be on the boat.  This automates your business and helps take the stress out of check in.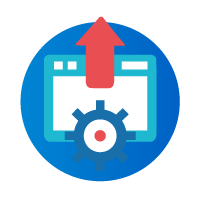 Notifications and Alerts
Do you want to make sure your customers have the best experience possible?  Communication is key.  With Dive Scheduler, every diver registered will receive a confirmation email at the time the charter is booked and at a scheduled time before the charter leaves.  With these automated notifications, you can make sure every diver knows where to meet, what gear to bring, and anything else they need to make sure they have a great day of diving.
Need to cancel or reschedule a dive charter?  With the click of a single button, you can cancel a trip and send out a notification to every diver that the trip was canceled and automatically issue them a credit encouraging them to reschedule.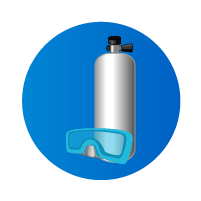 Rental and Add Ons
Do your dives include gear? Do you want to increase rental revenue?  Dive Scheduler can help. Unlimited option allow divers to select Air/Nitrox tanks, BCD size, regulators, computers, or any other rentals and purchases you'd like to offer.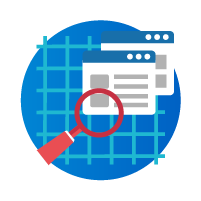 Payment Solutions
Dive Scheduler has multiple payment processors available including Stripe and PayPal, allowing us to to support Dive Operators all over the world.  This allows you to select the processor that meets your business needs and get the lowest credit card fees possible.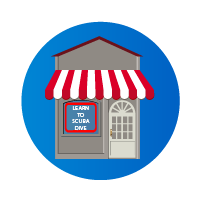 Dive Shop Partners
Are you a dive shop and booking charters on someone else's dive boat?  No problem!  You can still use Dive Scheduler to let divers book charters and pay online directly from your website.  Since there is no software to buy – there is no cost to you.
Do you plan dive vacations as well?  Use Dive Scheduler to let your customers book and pay for your next destination dive trip.  With the add on items feature, your divers can even pay in advance for extras like Nitrox upgrades, rental gear, or any other options you may offer.
Staff Scheduling
Dive Scheduler will help you keep track of your crew including who has been assigned to each.  Different crew members may have different roles, including captains, top side crew, instructors or dive masters.  Stay organized and make management of your staff automatic.