There are going to be times that you need to change a charter's details.  We make it easy.  Below are instructions to change any of the details on a charter or trip including start date / time, end date / time, dive sites, calendar color and more.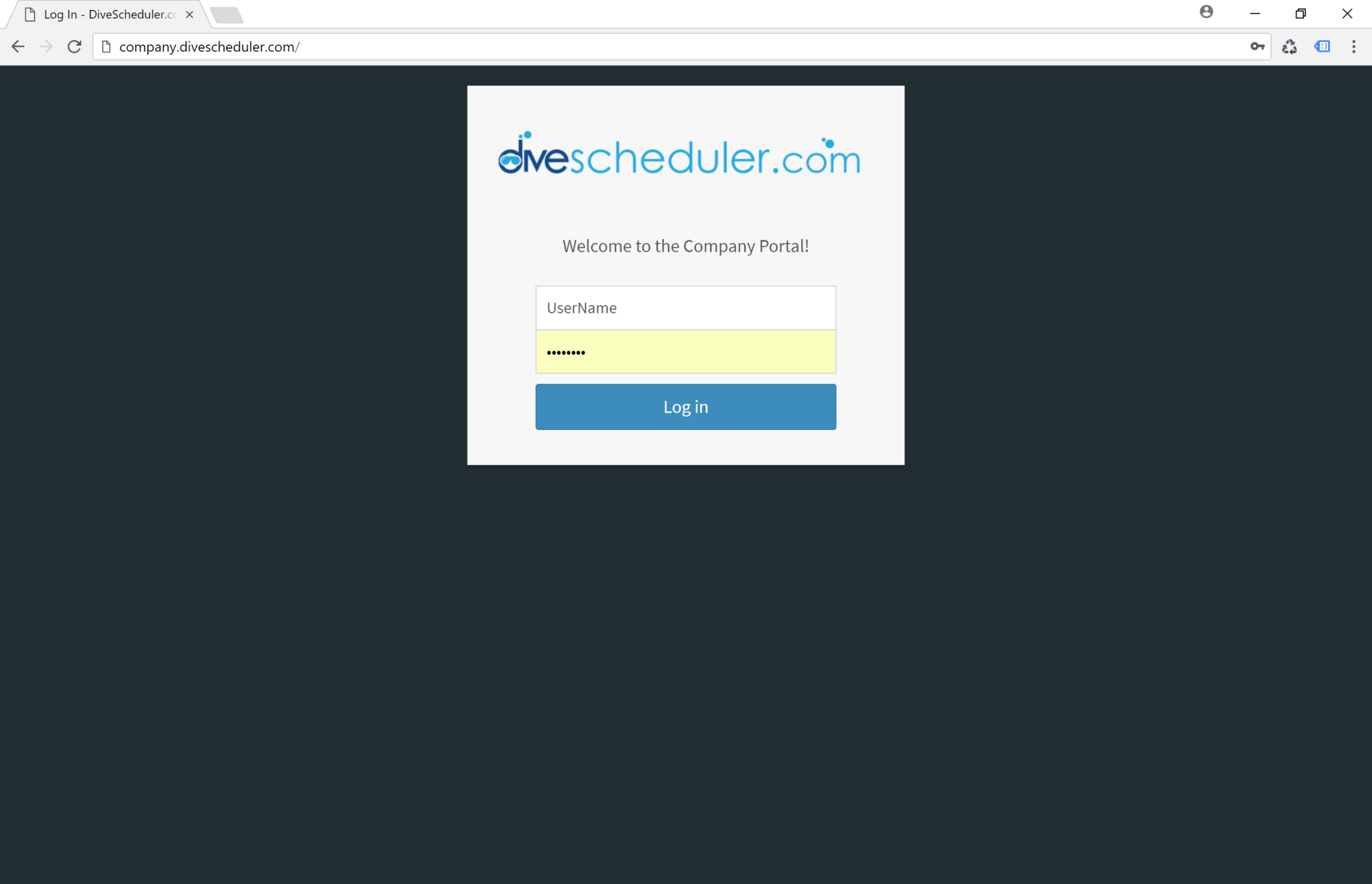 Step 2: You should now be on the Company Dashboard, see image below.  Select "Slots" in the left navigation bar.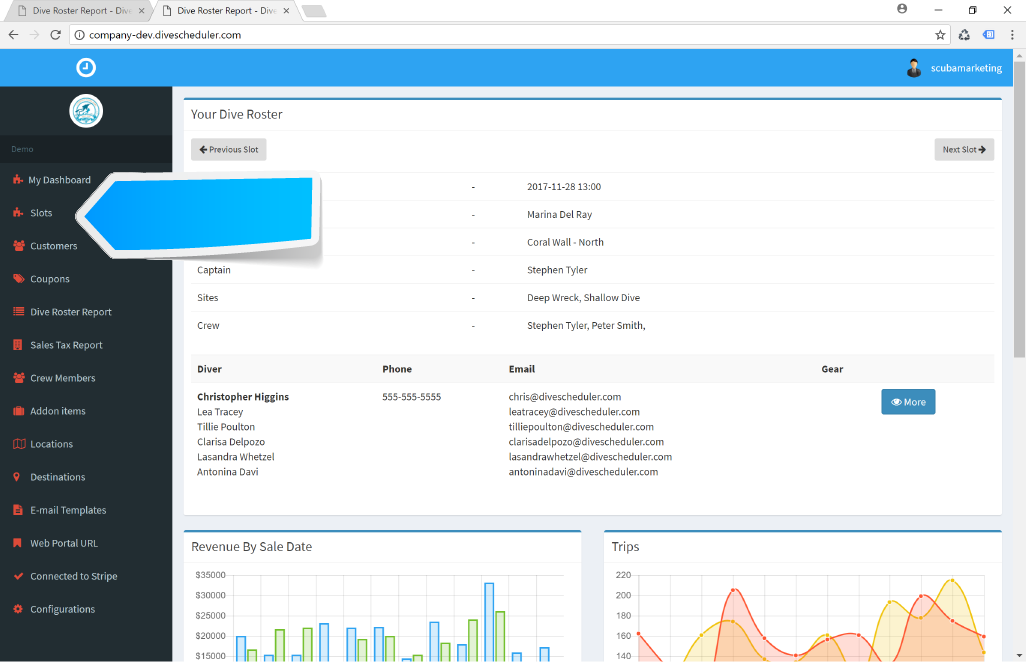 Step 3:  Then from the Slots page you can find the charter or trip you need to change and select the first button which looks like a pencil.   At the top of the page you can search for a date range or destination to quickly find the correct charter.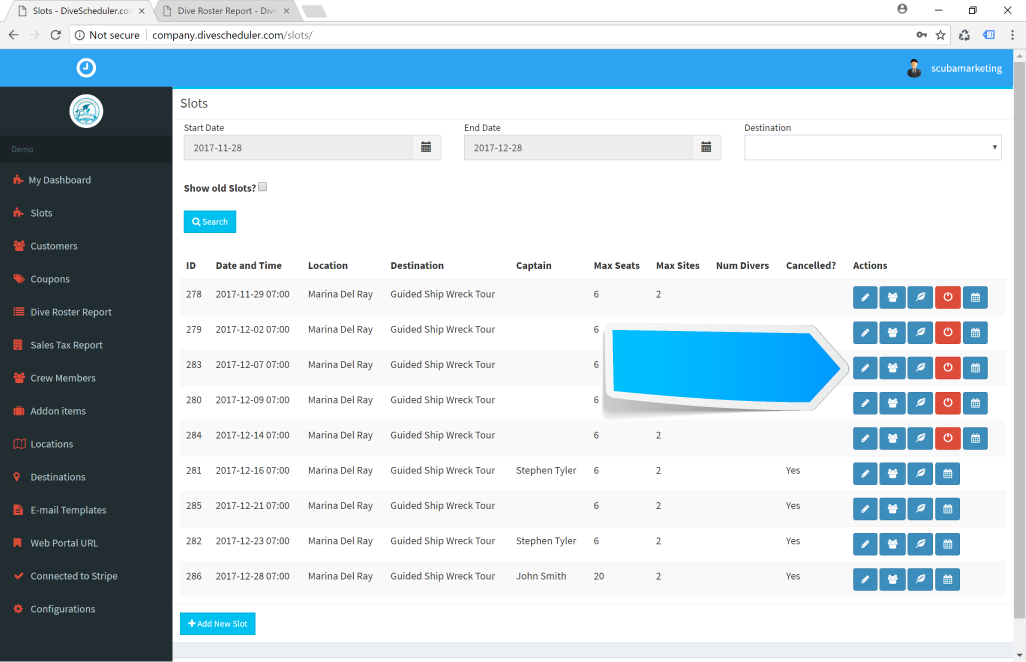 You will then see the pop up below and you can edit slot details.  First is the Start Date / Time and End Date / Time.  The start date and time are the departure time for the charter or trip.  If this is a one day trip or typical 2 tank dive you can leave the end date / time blank.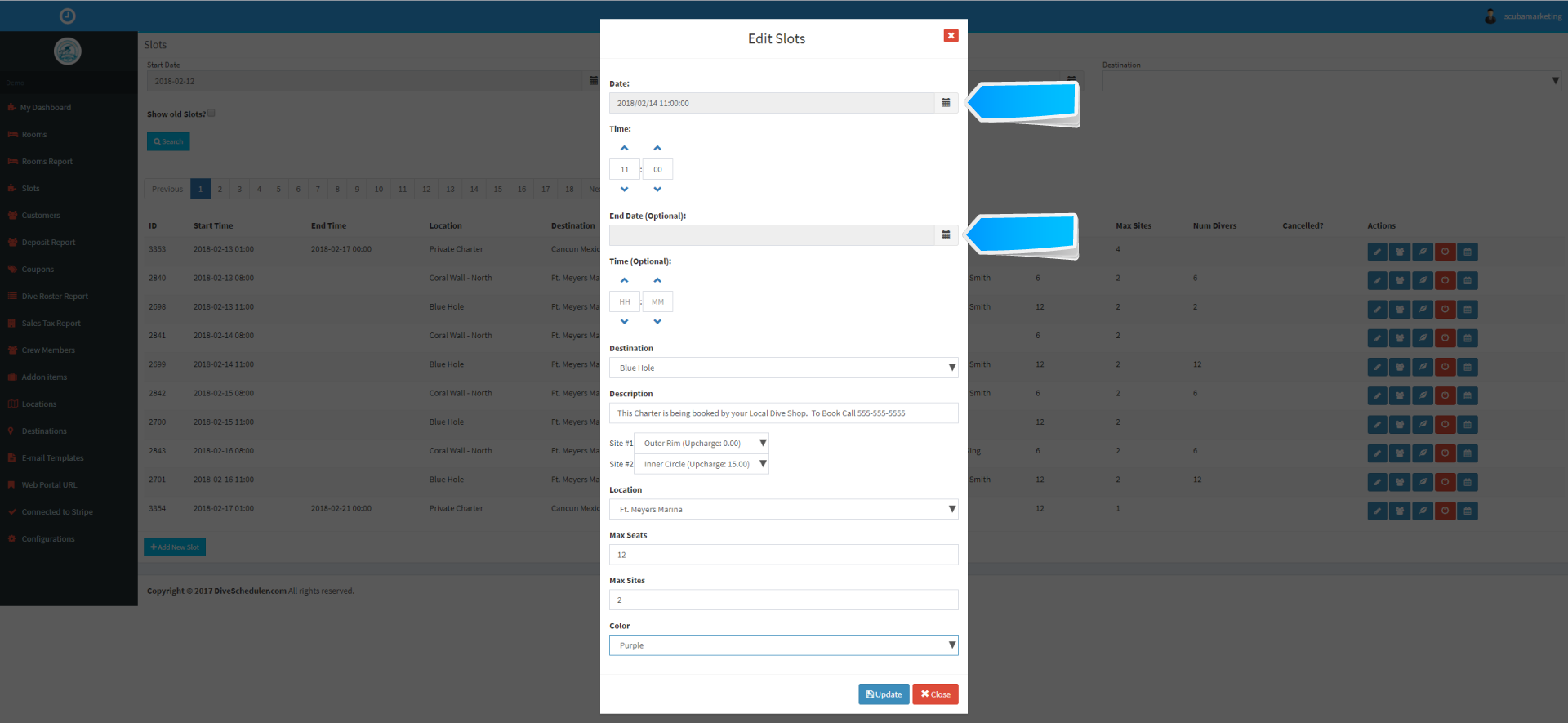 You will then see the pop up below and you can edit slot details.  First is the destination.  The "Destination" is a group of dive sites.  See "What is a Destination" for more information.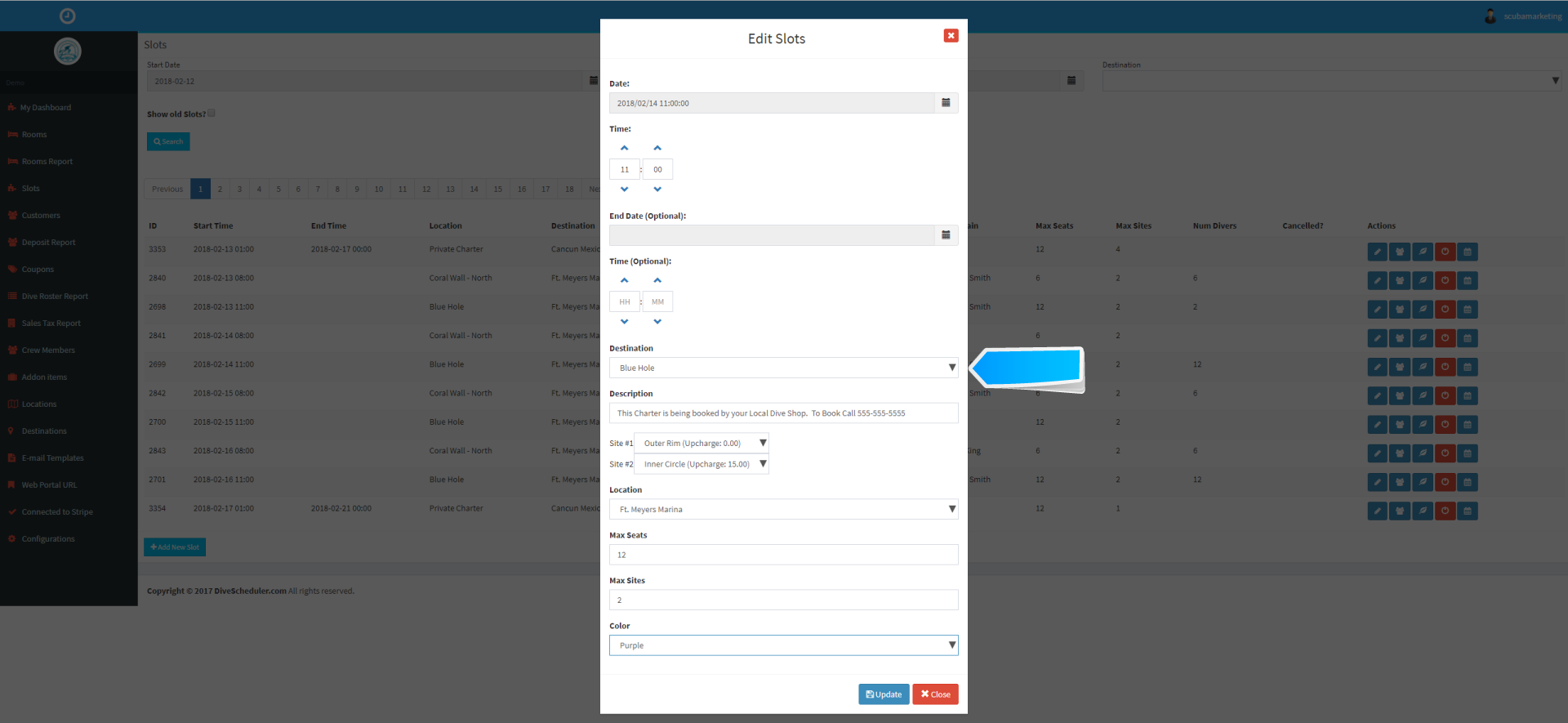 The next field is description. Description can be used for multiple purposes.  This text will be displayed in the Slot details window before they put a trip or charter in the cart.  Maybe this trip is booked by a local dive club and you want to direct divers to book with them for this trip or maybe it is a tech dive and you want to put a warning on the trip.  It is up to you.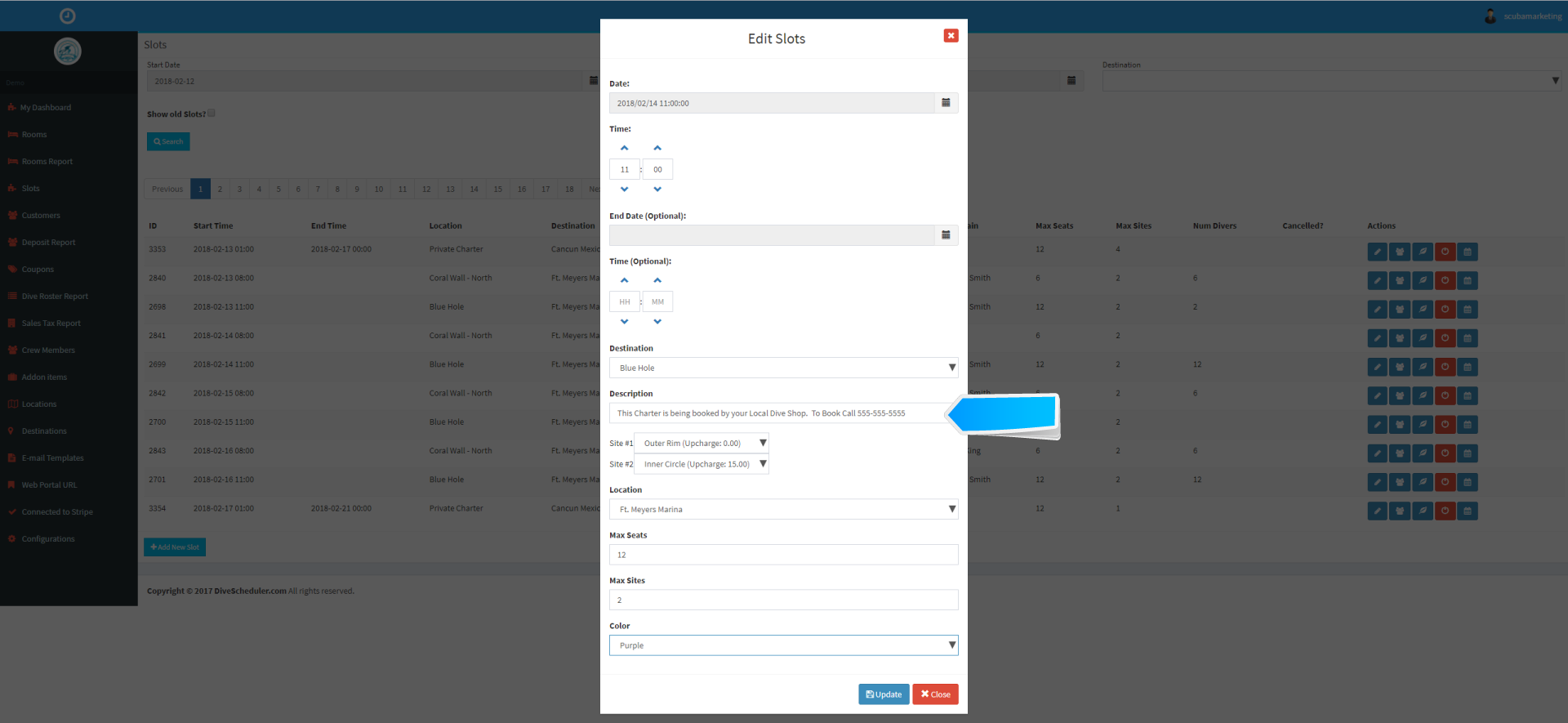 Next, you can change the dive sites.  Simply use the drop downs to update the sites and it will automatically update future notifications and the dive roster report.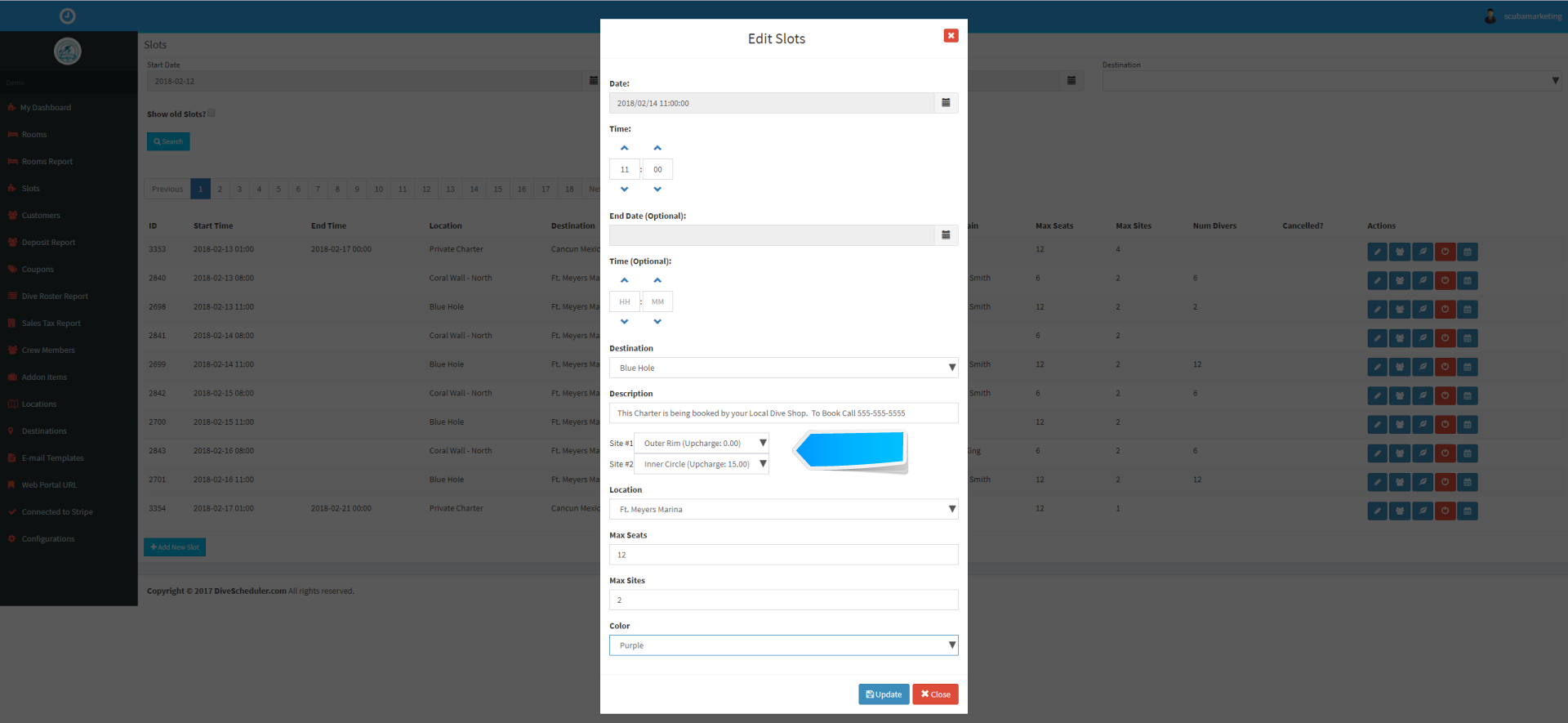 Next is Location: this is the departure location.  If you always leave from the same place you will likely only have one location.  For operations that have multiple departure locations, you can change it here and it will update the schedule and future notifications.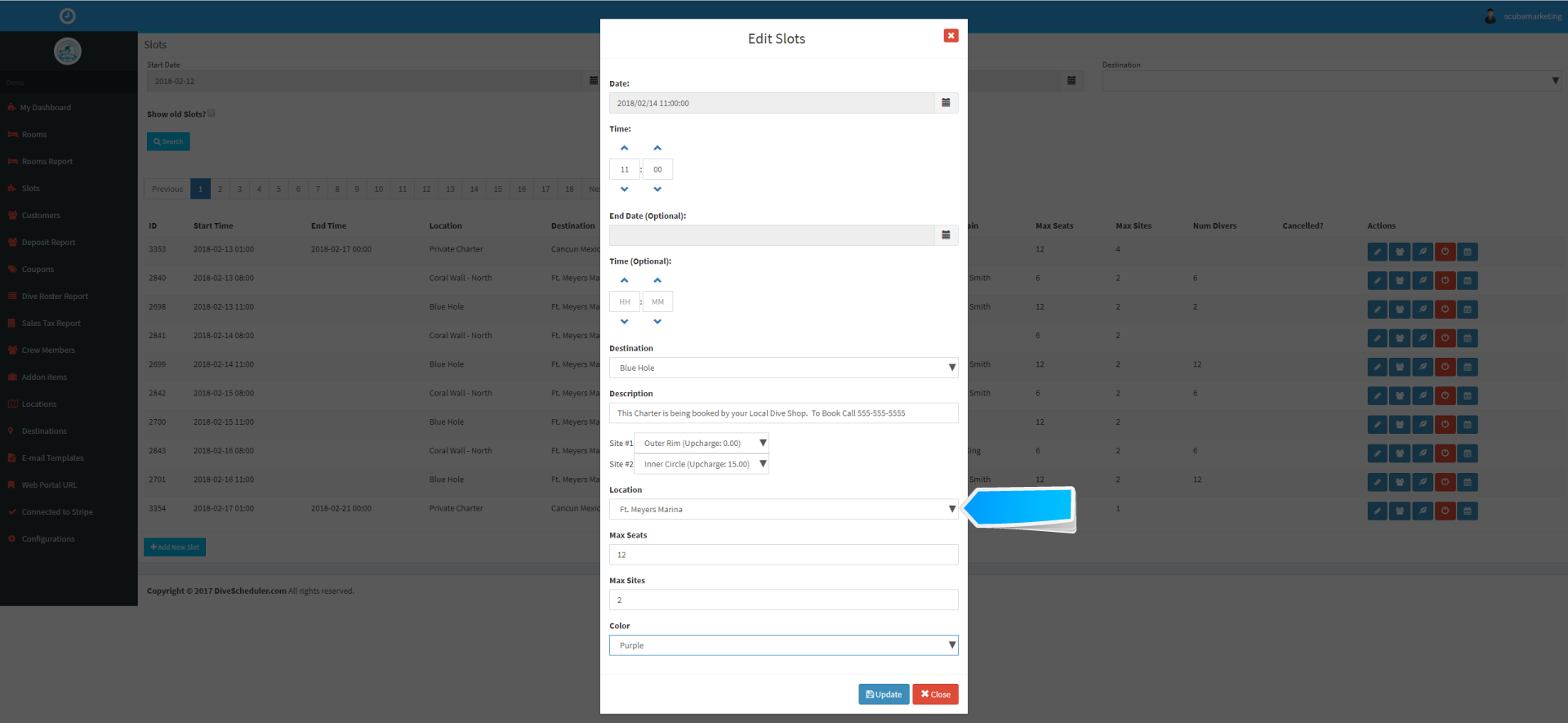 Next, you can change the number of seats. this will change the total available seats that can be booked online.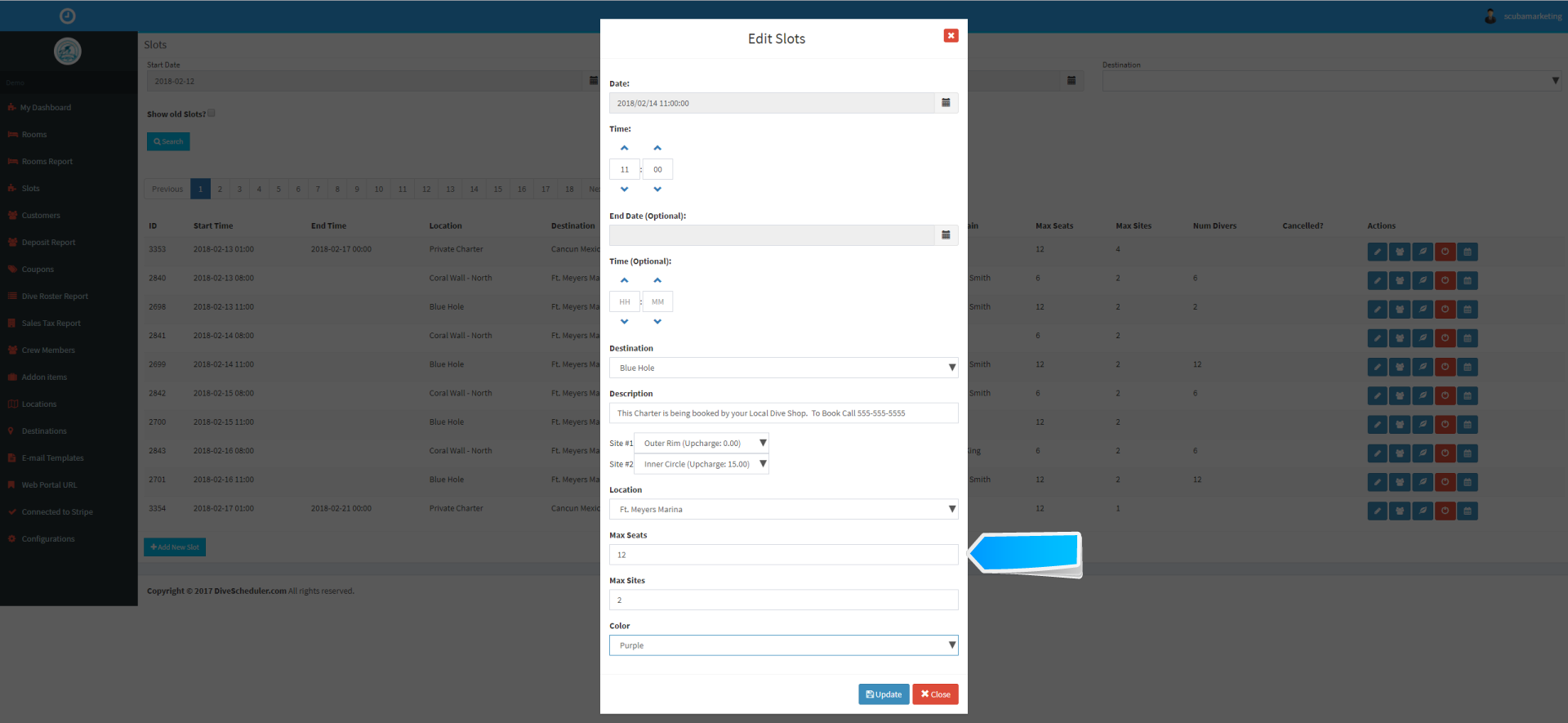 Lastly, you can override the calendar color.  By default, the colors are green if no one has booked any seats yet, yellow if it partially booked and red if it is full.  If you want to highlight a trip and make it a different color, just select one from the drop down.