In the diving world, cancellations of charters or trips is inevitable.  Weather, mechanical problems, not enough divers to go out, are some of the many reasons. Dive Scheduler allows you to cancel the charter, issue credits to all divers on the trip and send email notification to the divers with the click of one button.
This article will show you how to cancel an entire charter.  If you need to remove a single diver please see "How to cancel a booking"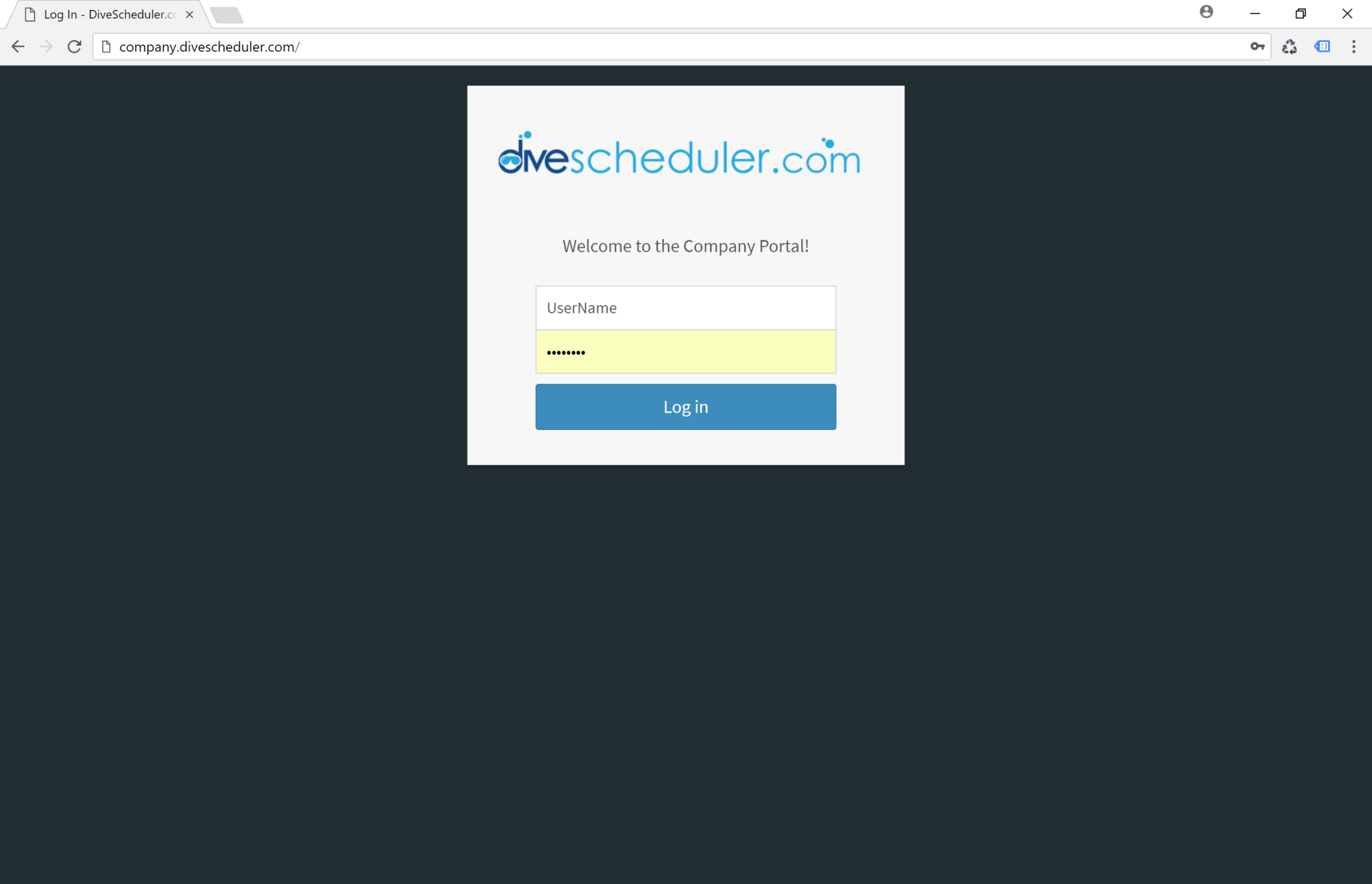 Step 2: You should now be on the Company Dashboard, see image below.  Select "Slots" in the left navigation bar.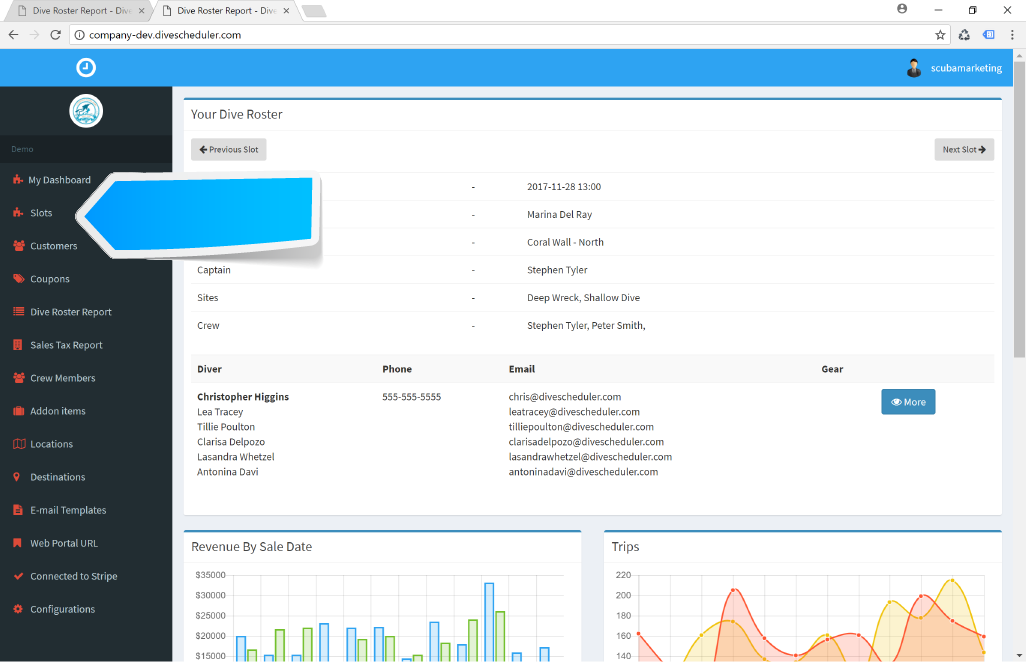 Step 3:  From the Slots page, you can find the charter or trip you need to cancel and push the red button.  You should receive a pop up window to confirm your cancellation.  You can also search for the charter by date range or destination at the top of the page.  This will filter out the number of trips so you do not have to go through all of the pages to find the right charter.
When you cancel a a trip or charter, the system will automatically issue all divers a credit that they can use to book another charter with you.  It will also automatically notify every diver on the charter of the cancellation via email.
If you need to refund the customer please Check out the "How to issue a refund" article.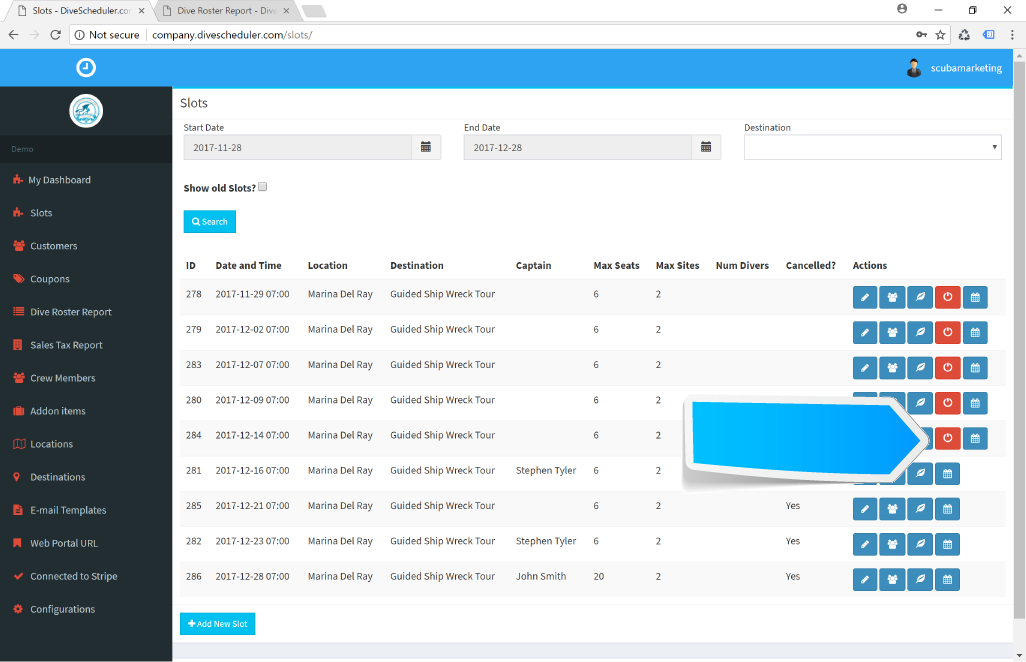 Confirm that you really want to cancel this trip.